Juncheng pipeline to participate in the steel - plastic composite pipe national standard approval meeting
---
---
On August 21, 2020, the Steel Pipe Sub-Technical Committee of National Steel Standardization Technical Committee organized and held in Hangzhou and completed the examination and approval of the national standard GB/T 28897 "Steel-plastic Composite Pipe and Pipe Fit for Fluid Conveyor" and the group standard of the Steel Association T/CISA "Technical Specification for Green Design Product Evaluation of Electro-Welded Steel Pipe for Low and Medium Pressure Fluid Conveyor and Structure".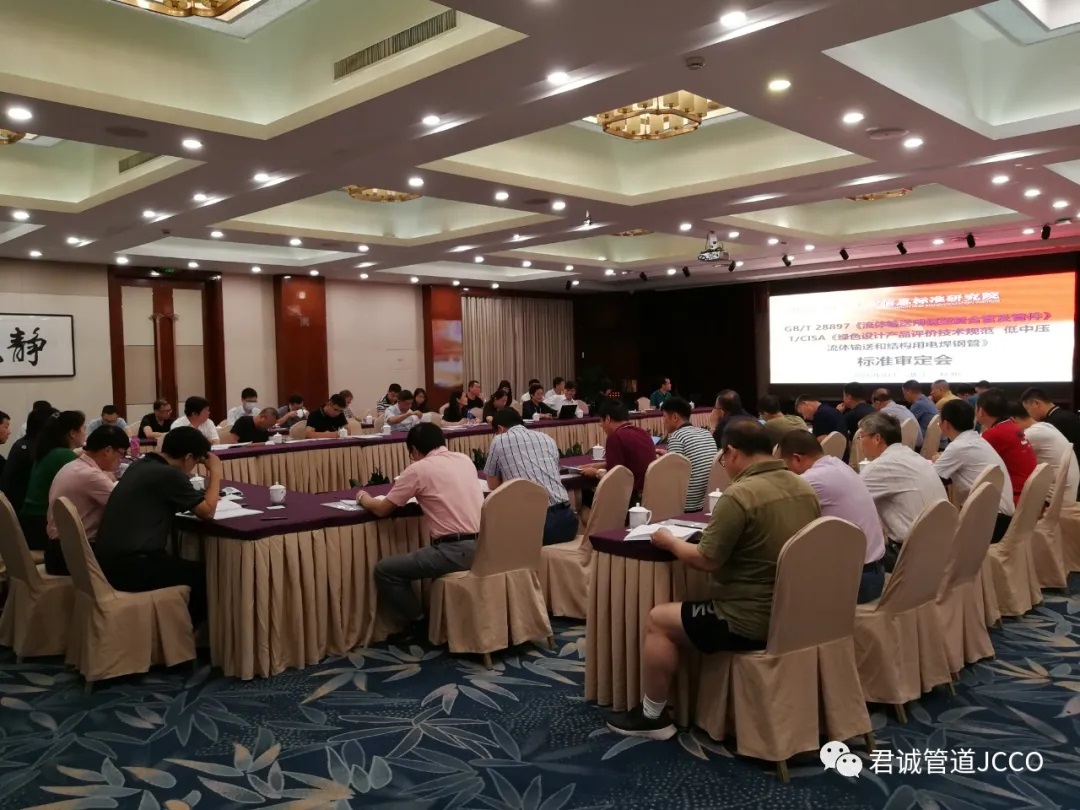 Juncheng Pipeline, as a member of the Steel Pipe Sub-Technical Committee of the National Steel Standard Committee, participated in the compilation of the national standard GB/T 28897 Steel-plastic Composite Pipes and Pipe Fits for Fluid Transportation. From the revision suggestions of the standard to the deepening and discussion of the content, Juncheng Pipeline put forward several revision suggestions and were adopted. Mr. Wang Yaping, the president assistant of Juncheng Pipeline Industry Group and the director of Standard and Quality Center, participated in the examination and approval of the two standards. There were also representatives of the Steel Pipe Sub-Technical Committee of the Steel Standard Committee, representatives of relevant manufacturing enterprises, representatives of raw materials and users, representatives of research and testing institutions and other representatives from all circles.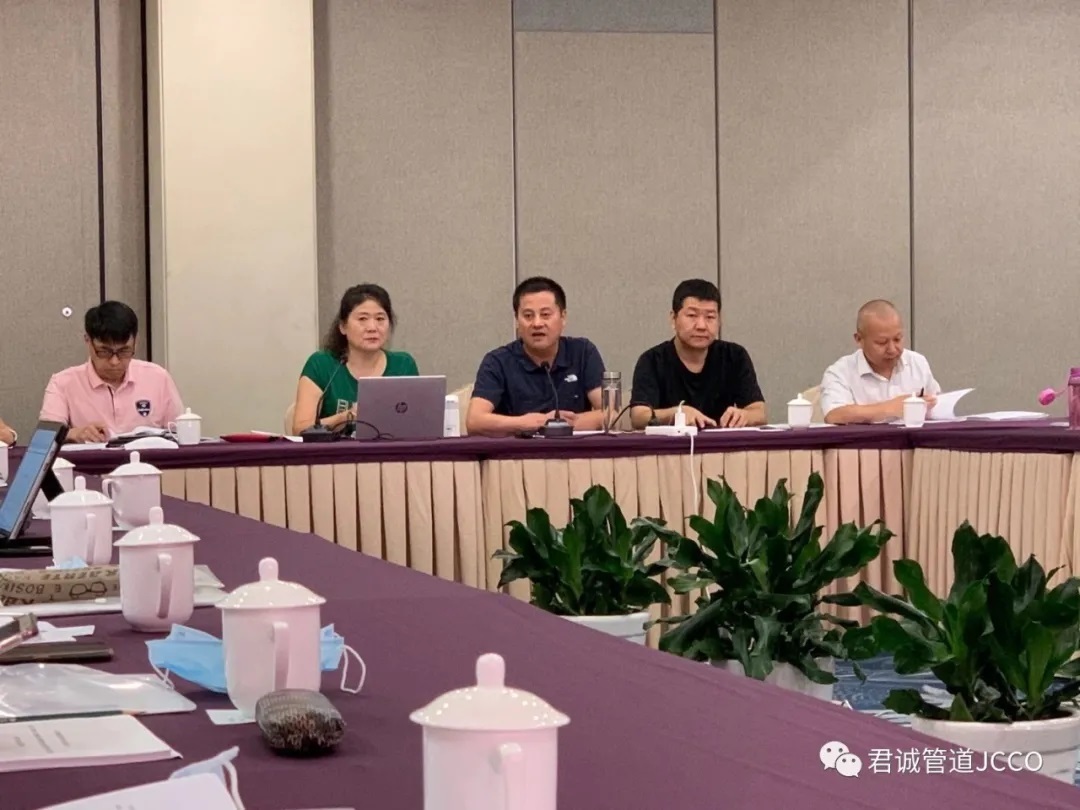 In order to adapt to the continuous improvement of the requirements for high-quality development in various fields, the revision of the standard not only strengthens the current important technical indicators, but also improves the relevant appendix and other contents, which has an important guiding significance for improving the quality of products, but also will guide the upgrading of pipe materials in the construction field. Juncheng pipeline actively participates in the development of relevant standards and puts forward the rectification opinions of industry standards. While doing a good job in the industry, it is always committed to promoting the improvement of the industry's technical level and the high-quality development of products, and firmly contributes to the development of national and industry standards.
---