Juncheng Pipeline senior management team visited CNPC Bohai Equipment China Oil Pipe Company
---
---
On the afternoon of September 1st, Guo Jianjun, Chairman of Juncheng Pipeline Industry Group, led a team to CNPC Bohai Equipment Huayu Steel Pipe Company for investigation and study, and was warmly received by Han Xiulin, General Manager of Huayu Steel Pipe Company. Executives of Juncheng also held discussions and exchanges with senior management teams such as General Manager Han Xiulin, Deputy General Manager Liu Yanhua, Deputy General Manager Jin Guoheng, Director of Marketing Center Yao Ping, Director of Science and Technology Quality Center Sun Zhigang, Deputy Director of Production Support Center Zhang Qiliang.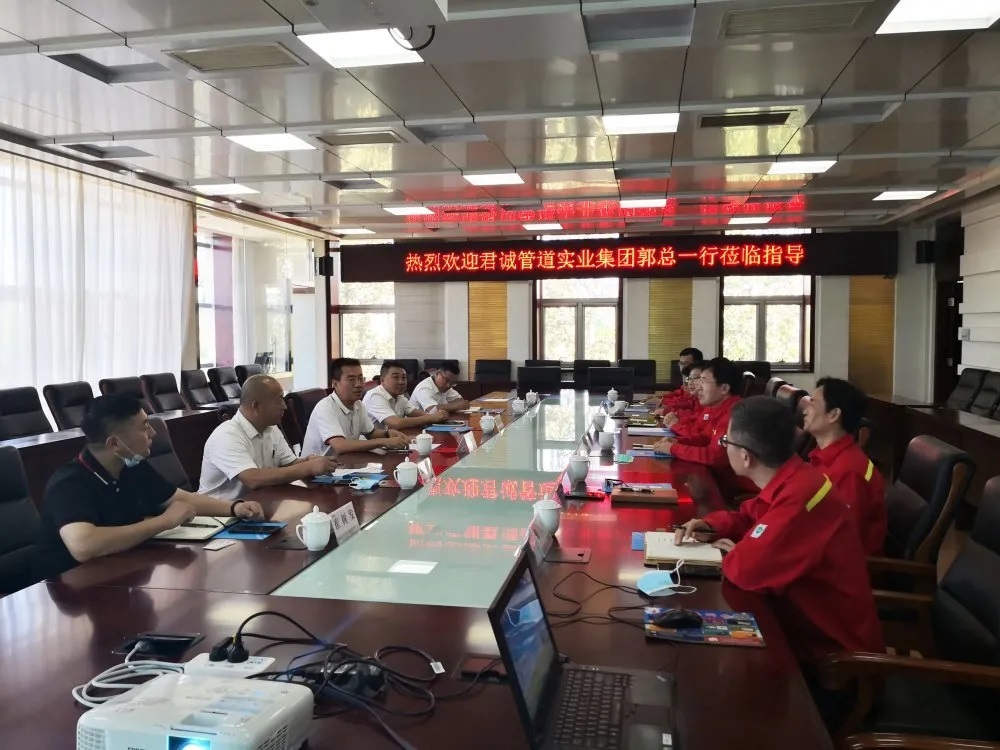 At the symposium, General Manager Han Xiulin introduced the operation status and development prospect planning of China Oil Pipeline, Chairman Guo Jianjun introduced the development of Juncheng Pipeline Industry Group's related business. The two sides had extensive exchanges on joint market development, joint investment projects, technical exchanges and cooperation, mixed-use reform and intelligent information construction. They agreed that they would actively explore a new mode of multi-level cooperation, share resources in business development, learn from each other, and jointly improve the efficiency of both enterprises, so as to achieve complementary advantages, win-win cooperation and boost the development of the industry. The two sides also had in-depth exchanges on topics of common concern and reached consensus on many issues.
Later, the team went inside CNOOC's production line to visit the helical steel plant and embalming plant. In the intelligent manufacturing data center, the production management personnel of CNPC introduced and demonstrated the MES production and manufacturing execution control system and data information system in detail.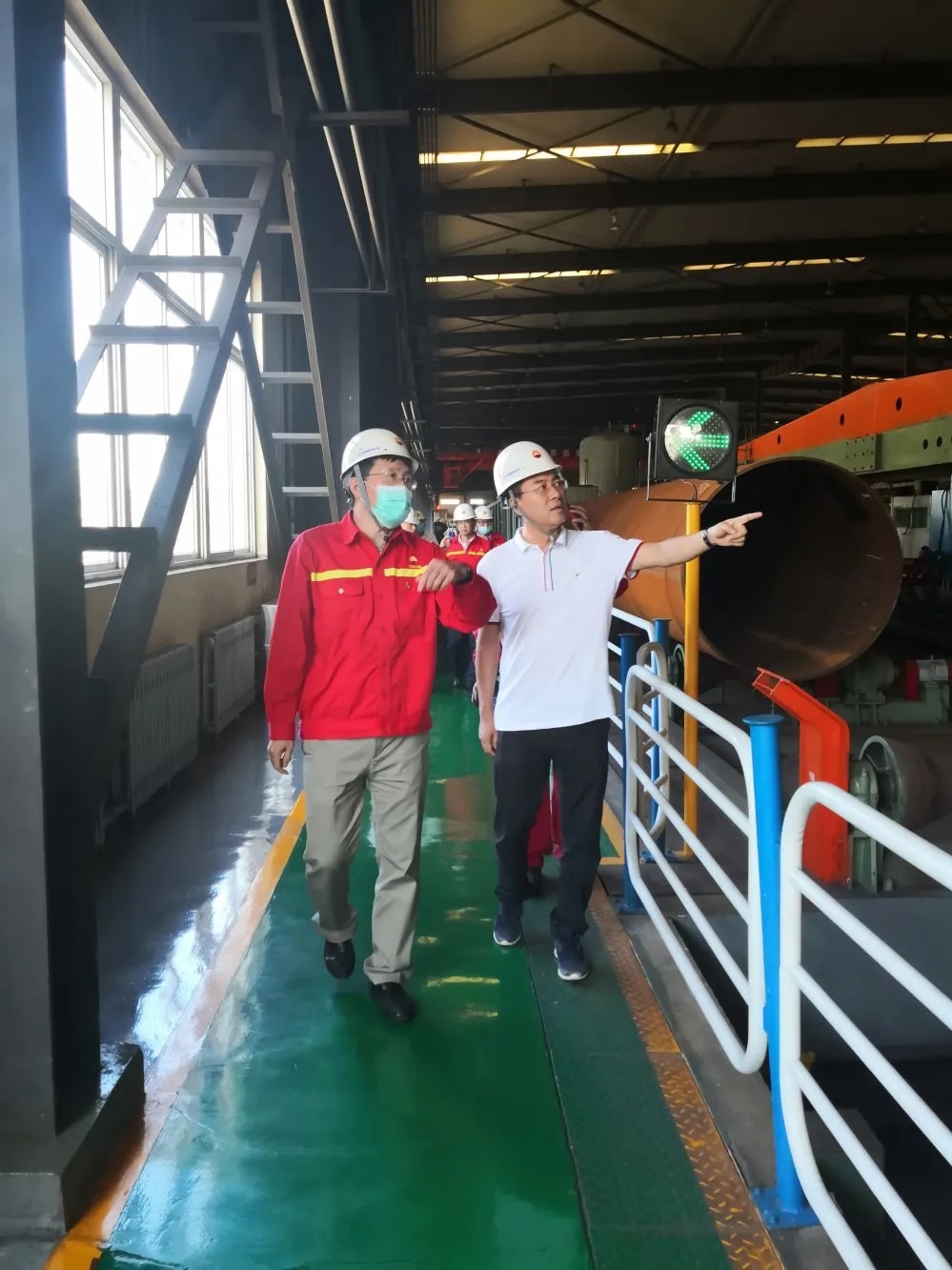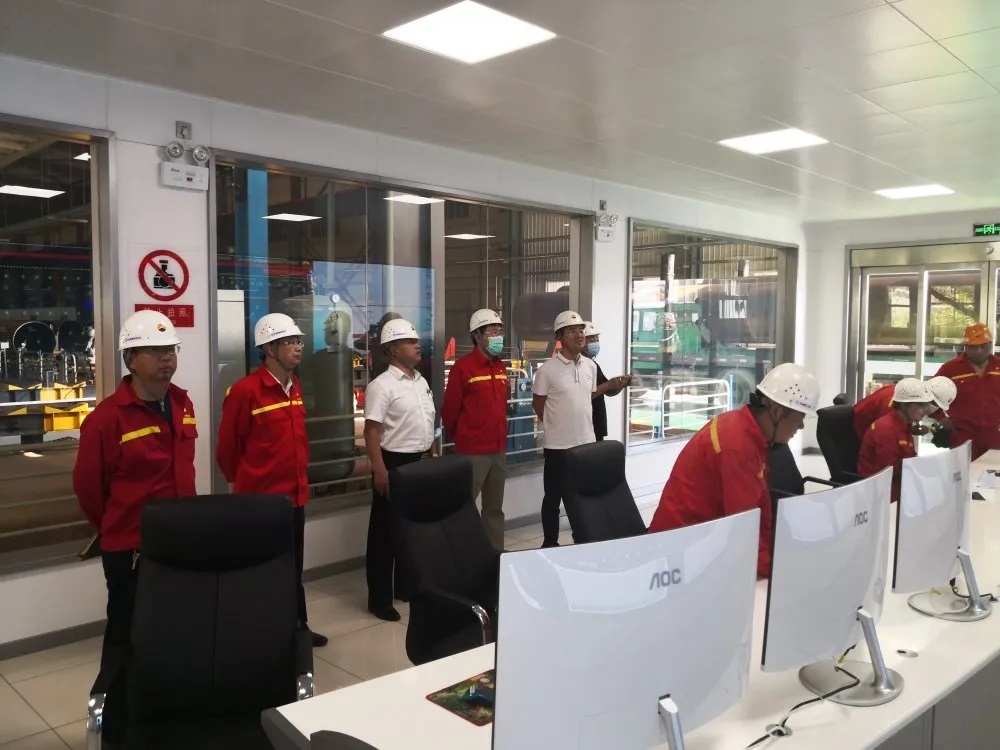 This exchange activity has been fruitful and enlightening, and will surely further strengthen practical exchanges between the two sides and open a new chapter of cooperation. Jun cheng pipeline industrial group trade financial center, deputy director of civil, tianjin region, deputy general manager bao from expensive, precision rolling mill production factory director Ren Wenbing, the first plant of tianjin region welded pipe production factory director cui tree, diligence and one hundred (shenzhen) consulting management company tianjin company general manager Lv Gang just along with to the other.
---